Ik ken niet alle plaatsen in Nederland en België uit mijn hoofd.
Installeer:
O-reistijd
(Greasemonkey
vereist)
Daarom wilde ik eenvoudig de afstanden, en vooral de reistijden, naar plaatsen toevoegen aan de kalenders van NOLB en VVO met komende Oriëntatielopen. Het leek me handig om snel te zien waar bepaalde plaatsen op de diverse O-kalenders liggen.
Ik heb daarom een Greasemonkey-scriptje geschreven, dat in onder andere Firefox, maar ook in sommige andere browsers, werkt. Zodra je dat hebt geïnstalleerd worden automatisch de afstanden en tijden opgezocht via Google, en getoond. Zoals hier onder voor de VVO kalender: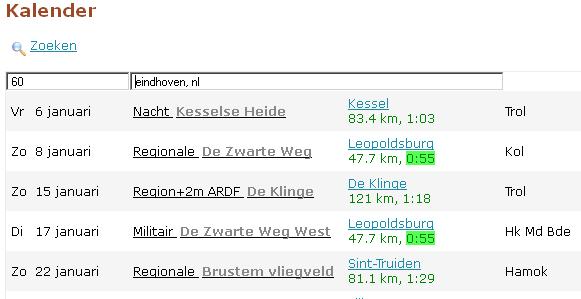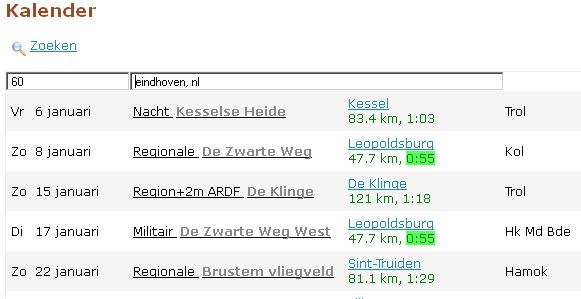 En iets vergelijkbaars gebeurt er met de NOLB kalender: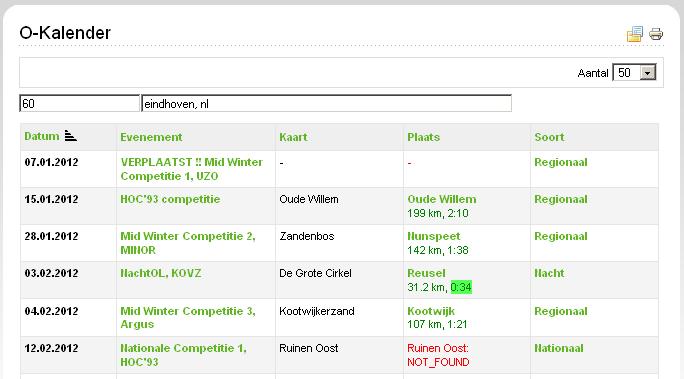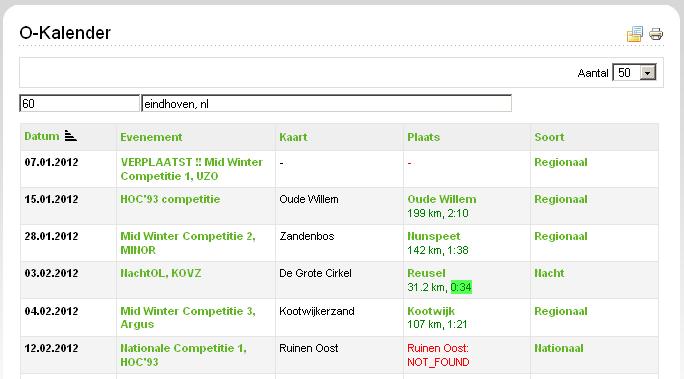 Je kan zelf het vertrekpunt ingeven in de balk direct boven de tabel (dat kan zowel een coördinaat, als een adres of plaatsnaam zijn), en je kan de reistijd opgeven (in minuten) waaronder de reistijden (groen) gemarkeerd worden.
Installatie
Installatie is heel eenvoudig.
Je hebt een browser nodig die Add-ons ondersteunt, zoals Firefox.
Vervolgens installeer je Greasemonkey, als je dat niet al hebt. Bijvoorbeeld via deze link naar Greasemonkey, maar anders is het ook via Google te vinden.
Tenslotte installeer je mijn script, door op deze link naar O-reistijd te klikken.
Als je vervolgens een van de kalenders van de NOLB of VVO opent, krijg je automatisch de tijden en afstanden te zien. Je kan je eigen locatie instellen, en die wordt vanzelf onthouden.
Makkelijk, niet? Als je vragen of suggesties hebt, mail me dan via deze O-blog, of plaats een opmerking onderaan deze pagina.